Currently, the Geekbench running score website announced the running scores of the MacBook Air M1 2020 and MacBook Air Retina Display 2020 on November 12.

MacBook Air M1 2020 equipped with Apple's self-developed M1 chip has a single-core running score of 1719, a multi-core running score of 6967, and an OpenCL running score of 16900.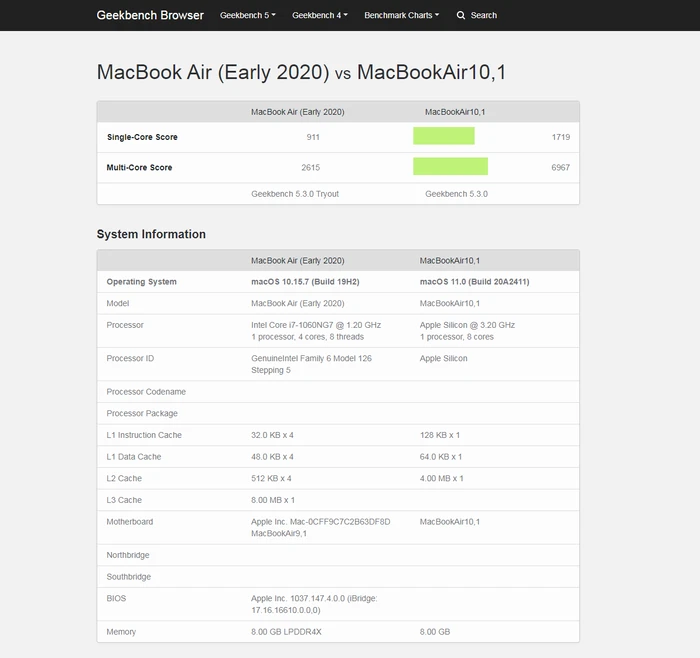 Equipped with Intel Core i7-1060NG7 chip MacBook Air retina display 2020, single-core running score is 911, multi-core running score is 2615, and OpenCL running score is 7369.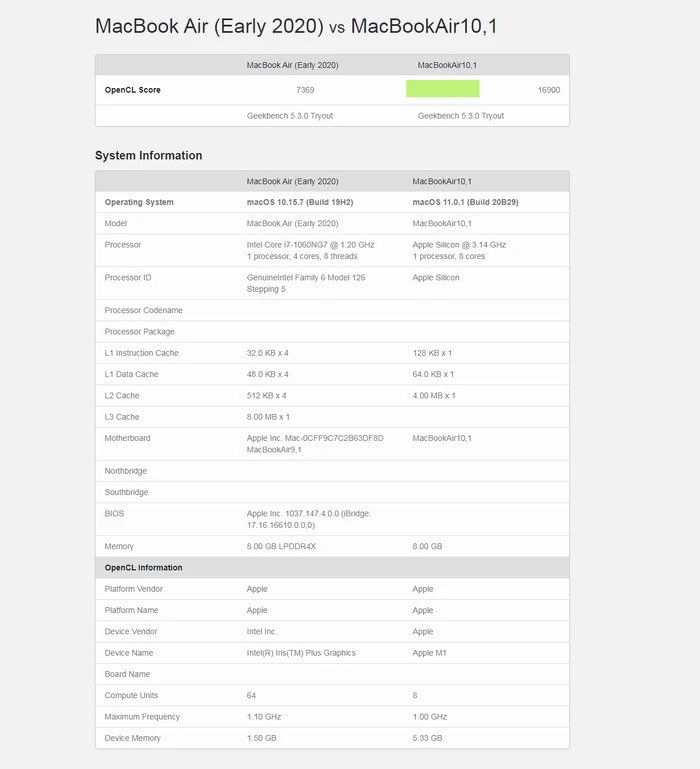 Overall, the performance of Apple's MacBook AirM1 2020 is more powerful than that of MacBook Air Retina Display 2020.